Symptoms
Does your horse suffer from these symptoms?
• Decreased Appetite
• Fatigues Easily
• Weight Loss
• Low Topline
• Lack of Energy and Stamina
• Poor Attitude
• Cribbing
• Wind Sucking
• Cinchy


• Cold Backed




• Pawing




• Teeth Grinding




• Weaving




• Weak Slow Growing Hooves




• Ulcers




• Increased Susceptibility to Laminitis and Colic
Is the "stomach" the real problem?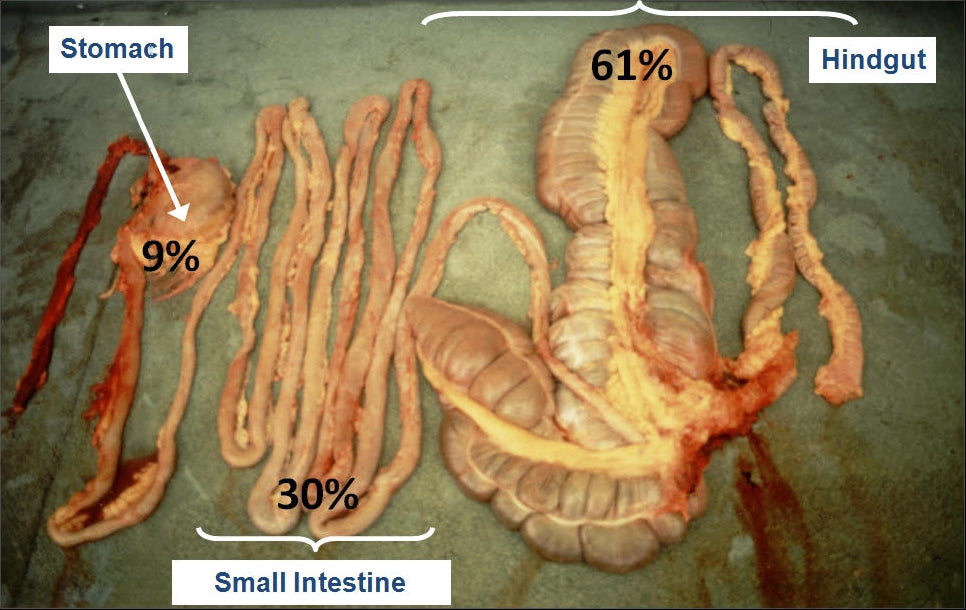 Is the "stomach" the real problem?
The relative size of the stomach (9%) to the cecum (61%) presents a much larger challenge in not only size but location. Basic Equine Health products address gastric discomfort, and also relieves hindgut irritation by elevating environmental pH.
Reasons Why It's Important to 'Go With Your Gut!'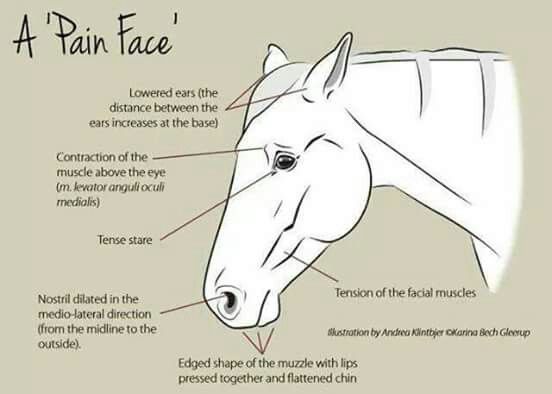 Reasons Why It's Important to 'Go With Your Gut!'
If you suspect your horse might be harboring an ulcer, most likely you will associate this condition with the stomach alone. The reality is that a horses' stomach only makes up around 9% of its gastro intestinal tract. In actuality, it is the hind gut that represents over 60% of where digestion actually takes place. 
Causes of Gastric and Colonic Ulcers in Horses and Ponies
Issues arising from the irritation of these tissues are commonly related to insufficient forage intake. Feeding excessive amounts of undigestible grains, long periods between feedings, and extreme stress are the principal causes of intestinal distress. There are also risks when using NSAIDS as a treatment for lameness, or other pain related conditions. Prolonged use of these anti- inflammatory drugs can block beneficial protein mechanisms produced by prostaglandins. Prostaglandins regulate blood flow and mucus secretion in order to minimize harmful acids that can drastically irritate the lining of the stomach. Performance horses are prone to being diagnosed with ulcers. There are two-types of ulcers, gastric and colonic. When grain is consumed too quickly, there is a lack of chewing that decreases the production of saliva that neutralizes acids, potentially creating an ulcerative condition in the upper stomach. Colonic ulcers are potentially developed when grain fails to get broken down to an easily absorbed carbohydrate. These carbohydrates cause an over production of lactic acids that kill off beneficial micro-organisms, releasing toxins that will allow certain pathogens to multiply. The over production of these pathogens reduces mucus activity that leaves the hind gut unprotected resulting in Hind Gut Acidosis.