ShowFocus for a BetterRide Gel Supplement for Horses
ShowFocus for a BetterRide Xtra Focus & Calming Gel Supplement for Horses
ShowFocus for a BetterRide Focus and Calming Gel Supplement is now available in a smaller 1 oz. syringe for easier administration. Easier to hold, easier to push the gel out into your horse's mouth! Stickier gel is much harder for your horse to spit out, ensuring he gets the full benefits of every tube!
ShowFocus for a BetterRide Xtra Focus & Calming Gel is designed for horses of all sizes, ages, and activity levels. 
Our all natural calming and Focus Supplement is formulated to help horses remain calm and focused, offering added responsiveness to rider cues while encouraging natural movement and better athletic performance.
Encapsulated sodium bicarbonate buffers pH in the hindgut, working to immediately soothe esophageal, gastric, duodenal, and cecal irritation caused by decreased gut pH caused by diet and stressful situations. 
Bioavailable magnesium in the form of magnesium glycinate supports nervous system and musculoskeletal health, while Taurine and L-Tyrosine support alertness. L-Theanine and Tryptophan may help the horse feel calm, further alleviate stress, reduce anxiety and relax tight muscles. 
Highly effective, yet gentle enough for daily use. 
The ShowFocus for a BetterRide Advantage: 
Fast acting for acute relief, yet gentle enough for daily use

Encapsulation of pH buffer allows for safe increased absorption where it's needed the most

Formulated to help alleviate anxiety

Supports gastric health and hindgut discomfort, helps to soothe a nervous stomach

May enhance horse responsiveness to rider cues

Relief provided allows horse to be soft and pliable in the belly and back, allowing for optimal performance

Supports enhanced muscle function and athleticism

Calming effect may help alleviate separation anxiety

Does Not Contain Any Prohibited Substances
ShowFocus for a BetterRide Xtra Focus & Calming Gel Ingredients: 

Camelina Oil

 

Calcium Carbonate

 

Magnesium Glycinate

 

L-Theanine

 

L-Tyrosine

 

Microencapsulated Sodium Bicarbonate

 

Concentrated Powder of Aloe Vera Leaf Inner Filet Gel

 

Purified Water

 

Sodium Benzoate (as a preservative)

 

Taurine

 

Tryptophan

 

Xanthan Gum

 
Feeding guidelines: 
Give one 1 tube (1 oz.) a minimum of 1 hour before an event, then every 6 hours or as needed. 
Developed and manufactured in the USA

We guarantee the potency and analysis of the product - However, we cannot guarantee palatability or acceptance.

KEEP THIS PRODUCT OUTSIDE THE REACH OF CHILDREN

Not intended for human consumption

Store between 32F and 100F

If horse's condition does not improve or worsens stop product use and consult your veterinarian
View full details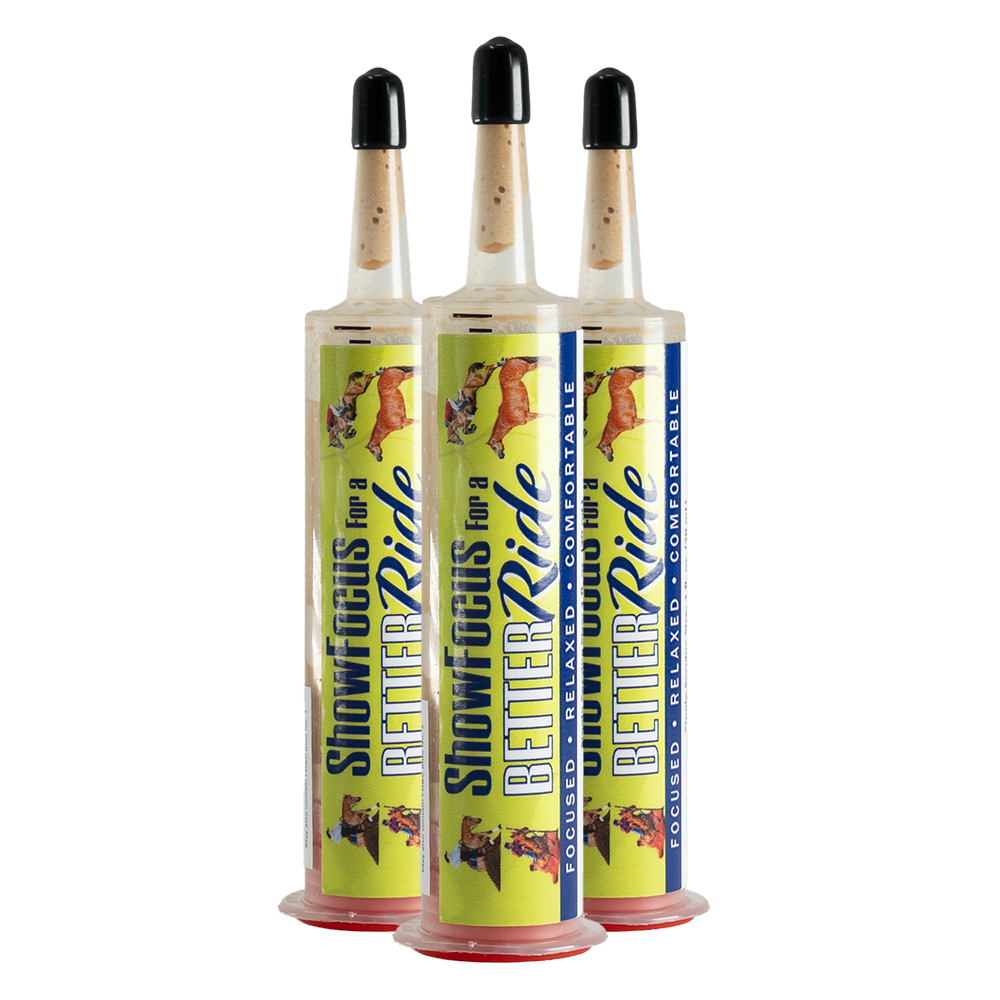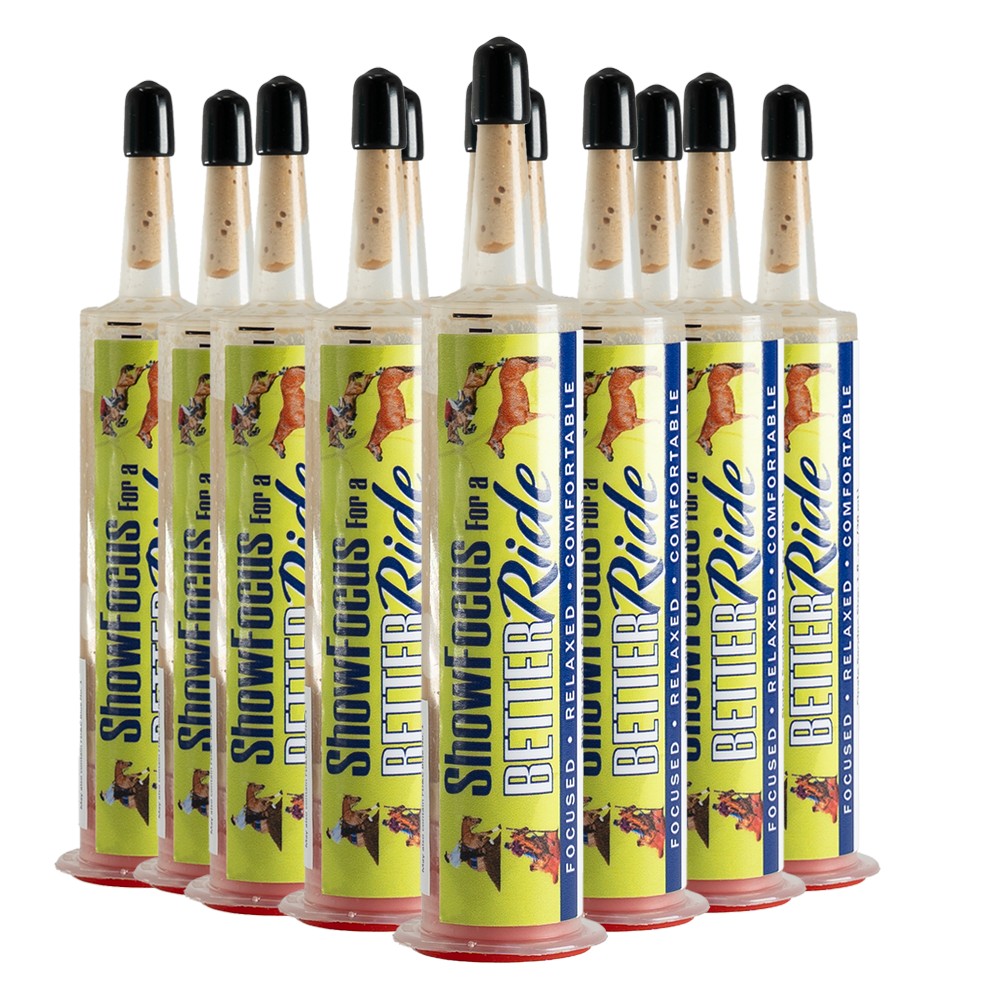 ShowFocus for a BetterRide Gel Supplement for Horses