Allergy-N-Immune for Dogs
Introducing Basic Animal Health's Allergy-N-Immune supplement for dogs! Natural ingredients help relieve allergy symptoms, calm itching, and boost immunity.


Allergy-N-Immune contains 18 probiotic strains for overall health and immunity boosters. Coconut oil and Vitamin E help to sooth irritated skin and calm itching. Turmeric and Vitamin C provide a boost to your dog's immune system. Cranberry encourages a healthy bladder, Fennel and Licorice Root helps restore gut health,  and Valerian Root helps calm a dog who might be agitated by allergy discomfort.

Allergy-N-Immune Ingredients:
18 Probiotic Strains, Prebiotic Inulin, L.Plantarum, L.Acidophilus, Enterococcus Faecium, L.Casei, L.Paracasei, L.Rhamnosus, L.Reuteri, L.Salivarius, L. Fermentum, L.Animalis, Pediococcus Acidilactici, Pediococcus Pentosaceus, Bifidobacterium Bifidum, Bifidobacterium Longum, Bifidobacterium Breve, Bacillus Subtilis, Bacillus Lincheniformis, Bacillus Pumulis
Organic Vegetable Blend
Oat Flour
Brown Rice Flour
Sunflower Oil
Deionized Water
Flaxseed Meal
Vegetable Glycerin
Sunflower Lecithin
Guar Gum
Potassium Sorbate
Blackstrap Molasses
Brewer Yeast
Sodium Bicarbonate


Feeding instructions:

<30 lbs: 1 treat per day
31-60 lbs: 2 treats per day
61-90 lbs: 3 treats per day
>90 lbs: 4 treats per day


Developed and manufactured in the USA
We guarantee the potency and analysis of the product - However, we cannot guarantee palatability or acceptance.
KEEP THIS PRODUCT OUTSIDE THE REACH OF CHILDREN
Not intended for human consumption
Store between 32F and 100F
View full details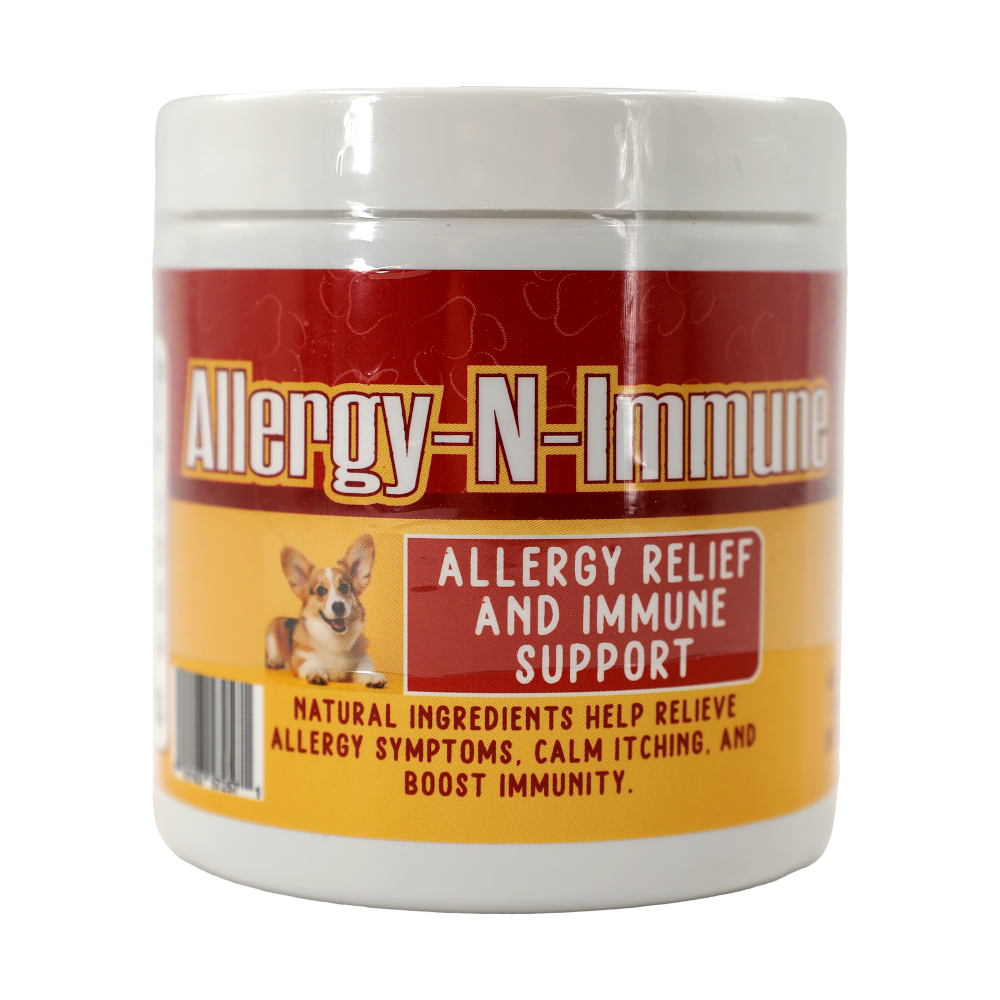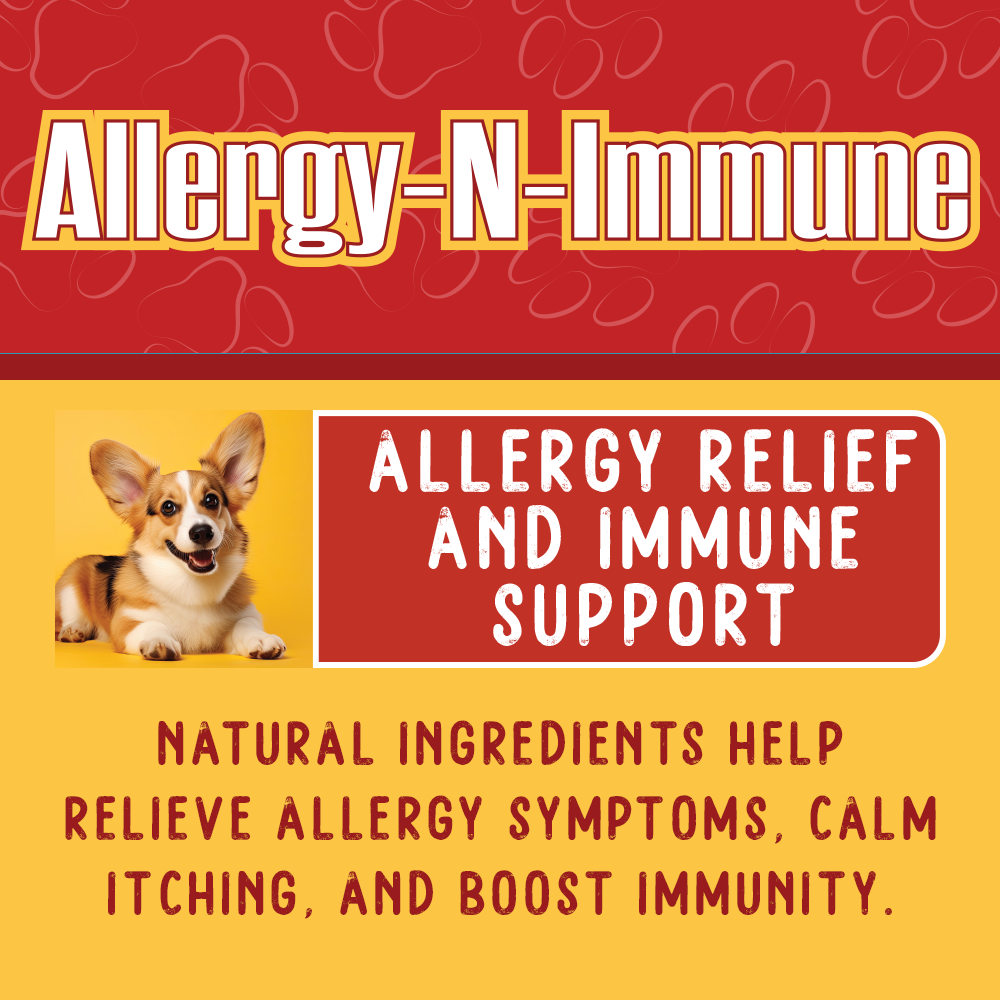 Allergy-N-Immune for Dogs